Benefits of a Clearwater Irrigation System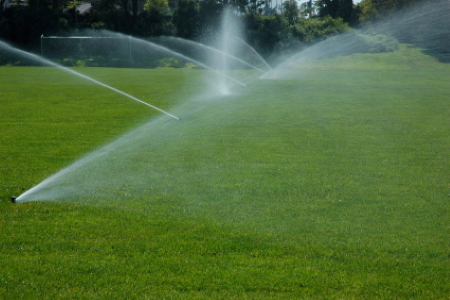 Mention irrigation in Clearwater to the average homeowner and they will often comment about it being an unnecessary expense, that is until they actually realize all of the advantages there are to this type of lawn watering system. The bottom line is that if you want a lawn so healthy it makes the neighbors green with envy, this is pretty much the only way to do so. To achieve vibrant green grass you have to be able to properly hydrate it yet the only way to do this is with a residential system for lawn irrigation in Clearwater.
Why Lawn Irrigation Matters in Clearwater
The other alternative to Clearwater irrigation installation is to water by hand. This means that you must literally stand there with a hose and dispense water to all the different areas of the yard. For one thing, what always happens, is that not all of the lawn gets an even amount of water – it is impossible. So you end up with some parts over saturated and other spots starving for water and brown because of it. The good news is that this will also help you conserve water; you use less water with an irrigation system then by trying to water by hand.
This means you save money on water bills, but you also save money that you would have to otherwise spend in order to repair or replace dead grass or plants. Not to mention, do you really want to have to spend your free time keeping a schedule of watering your yard? This can be an especially daunting task in the initial installation and establishing phase of creating the perfect lawn. Don't put yourself through the headaches and hassle when you could simply invest in a quality irrigation system and have the work done for you.
Learning About Your Options for Irrigation in Clearwater
If you are ready to at least consider an irrigation system for your yard, all you have to do is give us a call here at Dependable Plumbing & Drain Cleaning. Our Clearwater plumbers have years of expertise taking care of all things related to residential and commercial plumbing services, including installing lawn water systems. We know what it takes to help design the ultimate Clearwater irrigation system so that you end up with what will work for you and the size of your lawn.
We take great pride in being a part of helping each of our clients achieve their goals, including having the perfect lawn and landscaping. It is important to work with a professional in order to create the right irrigation system that will deliver the right amount of water to all the right spots. Keep your Clearwater lawn looking its best by feeding it the water it needs to grow and thrive.