Need an Oldsmar Plumber? Call Us!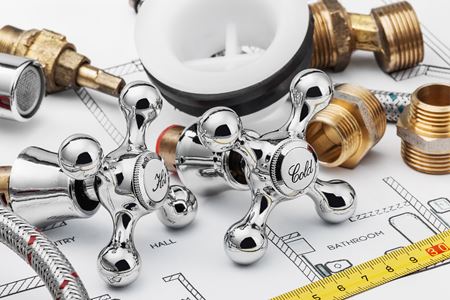 When you find yourself in need of an Oldsmar plumber, there are a few things that you should find out first. It is about checking for the credentials and professional expertise of the contractor that you are considering. Here at Dependable Plumbing & Drain Cleaning, we have established ourselves as the smart choice for this type of work, for a number of reasons. The most obvious one being that we take this line of work seriously, along with the customer care that is also part of taking care of the job.
Too many home and business owners make the grave mistake of hiring just anyone to take care of their plumbing service needs in Oldsmar, FL. Or, even worse, they assume that all plumbers are the same and that the less you pay the better off you are. While it makes sense to shop around for the most reasonable price, this is about value; value is getting quality service for an affordable price. Just paying rock bottom, discounted prices for shoddy workmanship is not a smart investment if your home or business.
The Licensed Oldsmar Plumber Locals Count On
By now, you have probably already heard of the Dependable name when it comes to plumbing services in Oldsmar, FL. The reason that we have made such a name for ourselves is that we do whatever it takes to make the customer happy, which means going above and beyond to get the job done to your satisfaction. Don't take chances when it comes to the Oldsmar plumber you choose to work on your residential or commercial building. Let us provide you with the quality workmanship that you want, need and deserve.
There is no reason to settle for less than the best when we are available to you anytime of the day or night. Our plumbers in Oldsmar, FL will professionally diagnose your system and determine what the problem is during the free estimate we provide for you. Your plumbing is an essential part of keeping your home or business up and running and we want to be a part of ensuring that you get only the best in results. From plumbing repairs and water heater services to drain cleaning in Oldsmar, FL for both residential and commercial properties, Dependable Plumbing & Drain Cleaning has you covered. Call today to find out more about what our professional plumbers in Oldsmar, FL can do for you.
Drain Field & Septic Services in Oldsmar, FL
Keeping your Oldsmar septic system in fully functional mode is key to making sure that you don't end up having problems. It can start with something that is seemingly small and end up quickly developing into major problems. When you discover you need rain field or septic services in Oldsmar, FL, don't hesitate to give us a call. Dependable Plumbing & Drain Cleaning can help to ensure that you get the installation, inspection, repairs and replacement needed for this and any of your septic and plumbing services. We look forward to having the opportunity to work with you and provide you with the Oldsmar plumbing services you need.