The Source for Repipes in Clearwater, FL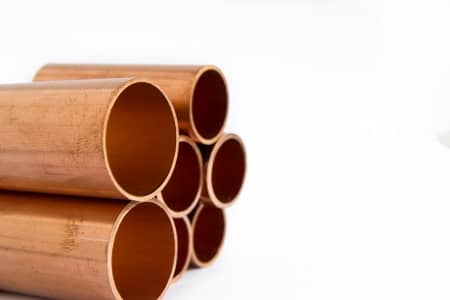 If you are considering finding an expert to address your need for Clearwater repipes it could be because you are already experiencing problems. The good news is that you have already located the best option around to take care of this problem for you. Dependable Plumbing & Drain Cleaning takes great pride in all of the repiping work that we do and will always leave you 100% satisfied with the work we do. The job is not completed until you are satisfied with the way the workmanship was carried out and with the results we leave behind.
So how do you know if you are a candidate that could benefit from repiping in Clearwater? For one thing, you may notice you have pipes with leaks or that you have low water pressure. There is no point in having a plumbing system that is not working properly or that is constantly in a state of disrepair. Stop wasting money on leak repair after leak repair when you could provide a long term solution to the problem: repiping. Dependable Plumbing & Drain Cleaning is experienced in pipe replacement in Clearwater for water lines, general plumbing, and sewer pipes.
Clearwater Repiping Professionals
There are plenty of reasons that you could need a whole house repiping in Clearwater, FL. For one thing, if your home is older, it is likely that your pipes have begun to wear out and break down over time. Corroded pipes are a common culprit for low water pressure. The joints of your plumbing system are also often trouble spots in older homes or commercial buildings. Yet, your home doesn't necessarily have to be older in order for you to have problems.
For one thing, it could be that the initial plumbing work completed was inferior to industry standards. This is something that may not be noticed right away, until you and your family regularly depend on this system for keeping your water supply functional in your household. If you suspect this may be a problem give our Clearwater plumbers a call so that we can address your need for service, as soon as possible.
The Experts for Repipes in Clearwater
Stop putting up with rusty water or with the shower water becoming scalding hot when someone uses water in another part of the home. This is also the ideal approach to take when it comes to preventing what could potentially become a disaster. If you have small problems now, they could very quickly escalate to major ones if you do not take care of the need for repiping.
Dependable Plumbing & Drain Cleaning will address your need for residential or commercial Clearwater repipes and have you back up and running in no time at all. Our goal is to help you and your family be able to maximize your enjoyment of your home with our expert plumbing services in Clearwater, FL. The only way to make this possible is to make sure that your plumbing is fully operational.
---
Repipes Gallery