Local Odessa Plumber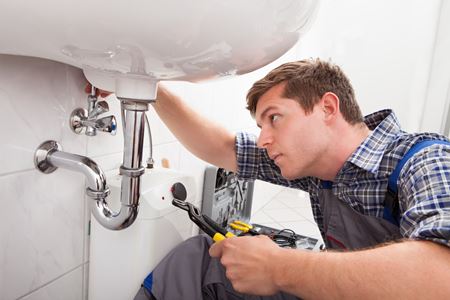 Do you know who to call on when you realize you are ankle deep in water and need an Odessa plumber – and quick! The truth of the matter is, there will be countless times in your life that you will be in need of a professional to address your plumbing service needs. From installation of fixtures to expert inspections and from minor plumbing repairs to extensive repiping in Odessa, FL, these are all things that you will have to take care of. The good news is that you already have pros to work with in order to get the results that you want and that name is Dependable Plumbing & Drain Cleaning.
Founded and run by a third generation Master Plumber, you can rest assured that our Odessa plumbers only deliver the best in quality work. As a locally owned and operated business, we take great pride in being able to care for our customers who also happen to be our friends, neighbors and fellow community members. We also want you to feel confident about the work we do which is why we start your service with a free estimate, with no hidden fees like trip charges. We are honest, dependable and hard working – the three main qualities you need in a professional plumber in Odessa, FL.
A Licensed Plumber in Odessa, FL
So what can we get started working on for you today? It doesn't matter if you are building your ideal commercial space, need video inspection on your lines or want to replace your current water heater for a solar one, we can take care of that for you. We are dedicated to making sure that each one of our customers is 100% satisfied and that starts with making sure you only get the best. The best in materials, craftsmanship and customer service are what helps make this possible.
Don't take chances when it comes to the quality of work that goes into taking care of your home or business. Yet, this also means making sure that you don't put off getting this work done either. We want to be a part of helping ensure that you get the service you need at the level of superior quality you deserve for plumbing services in Odessa, FL. Don't keep putting off until tomorrow what we could be taking care of for you, right now.
Odessa Drain Cleaning & Video Inspection Services
An important service we offer is our video inspection, which helps assist with proper drain cleaning in Odessa, FL and more. This is a way to see into parts of your plumbing that could not otherwise be viewed therefore making it possible to spout trouble along the way. When it comes to state-of-the-art equipment and quality service, Dependable Plumbing & Drain Cleaning always delivers. When you find yourself in need of a plumber for plumbing repairs or drain cleaning in Odessa, FL, we look forward to having the chance to partner with you.