The Clearwater Plumber You Can Trust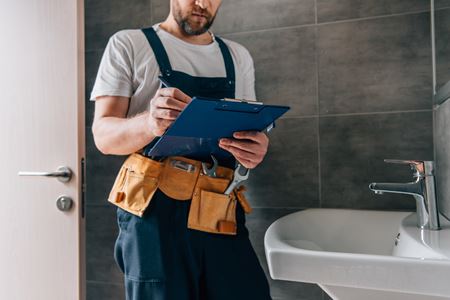 Searching for just the right Clearwater plumber? Then you will be glad to know that you have come to the right place because Dependable Plumbing & Drain Cleaning is the number one name in this local field. We can take care of a wide variety of essential services, in order to make sure that your plumbing work is handled, the way that it should be, for both your home and your commercial space. We look forward to showing you in person how we have earned the impeccable reputation that we have as a plumber in Clearwater, FL.
As a locally owned and operated plumbing company founded by a third generation Master Plumber, you can feel confident that we take this line of work seriously. It all starts with the free estimate that we can provide for you, without a hidden trip charge. So don't keep putting off taking care of essential plumbing services or drain cleaning in Clearwater, FL; give us a call today and make sure that all of your plumbing work is handled in the best manner possible. The longer that you put off taking care of this task, the worse your plumbing repair need could get.
Plumber in Clearwater, FL
You will be able to tell from the first moment that we are different from the rest. Our Clearwater plumbers focus on delivering to you the customized and individual attention that you need and should be able to expect. We are able to provide each and every one of our customers by finding out what services they need and then expertly carrying out that service need. Even if it means having to first locate or diagnose the problem. We offer the finest in everything from installation and inspections to fixture replacements and plumbing repairs in Clearwater.
Getting your plumbing related appliances and fixtures installed properly in the first place will help to ensure that you get a long life with exceptional performance. Yet, entrust a less then reputable plumber and you could be left with a real mess to clean up. Don't take chances when it comes to the level of professionalism that goes into your plumbing work – call on Dependable Plumbing & Drain Cleaning!
Clearwater Drain Cleaning
As our name would imply, drain cleaning in Clearwater, FL is one of the tasks that we can take care of with expert skill and precision. Dependable Plumbing & Drain Cleaning can find out what is making your drains run so slow or find out what is causing a blockage and clogging your drains completely. We take great pride in all of the work that we do, for every customer, now let us demonstrate this to you in person. Get in touch with us right now so that we can begin taking care of your Clearwater drain cleaning service needs.