About Your Clearwater Plumber, Dependable Plumbing & Drain Cleaning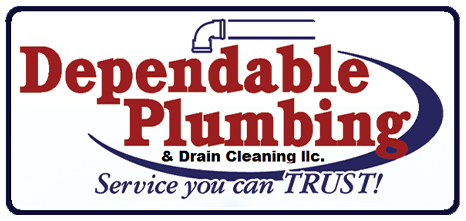 If you are in need of a team of professionals to take care of your Clearwater plumber related services, the name to trust in is Dependable Plumbing & Drain Cleaning. We are a locally owned and operated crew of licensed and insured plumbers in Clearwater, FL, led by a third generation Master Plumber. It is safe to say that we take this line of work seriously and believe in going above and beyond when it comes to taking care of the needs of our customers.
Aside from the obvious details that make us the local leading service provider, such as superior workmanship and customer service, it is also about the little details. We make it a point to offer a free estimate, without hidden fees like trip charges the way other companies do. Your satisfaction is our top priority at Dependable Plumbing & Drain Cleaning, and the job is not completed until you are more than content with the results. From minor repairs to major replacement, and everything in between, we will be there for you.
Our Clearwater Plumbers Offer These Services:
Recent Clearwater Plumber Articles
Are Leaks Causing Your Water Bills to Rise?

Are you a homeowner in need of a plumber in the Tampa area because your water bill seems to get higher and higher each month? Your bathroom or kitchen may have a leak. The greater the leak, the more water is lost, and the higher the water bill. […]

Tankless Water Heater Pros and Cons

Over time, your water heater is simply going to have to go. That's just the nature of any installation, especially one that you're bound to use every single day. When the time comes to replace the water heater in your Clearwater home, you have a choice […]