Local Westchase Plumber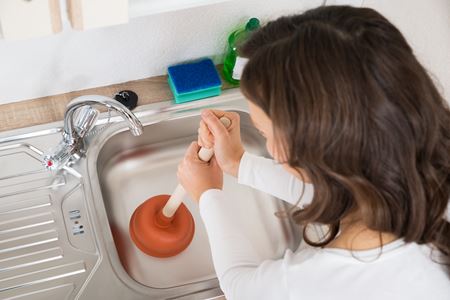 Finding a Westchase plumber is not something that should be done at the last moment when you are in desperate need of someone to fix your emergency plumbing repairs in Westchase, FL. The reason for this is that it can be easy to make a poor choice when you are in a time of crisis. Already having an expert that you work with for non-emergency work will help you to feel confident that you will get equal quality work when you call on that same plumber for emergency work. Dependable Plumbing & Drain Cleaning will be there for you, no matter what type of work you need done.
Our goal is to establish long term working relationships with all of our clients. This will enable us to be there for every step of the process for plumbing for your home and business. So, whether you need installation, repairs, inspections or replacement we can provide you with the quality work that makes all the difference. Why take chances with the quality that goes into making sure your plumbing is fully functional and setting you up for long term success with your system?
Plumber in Westchase, FL
The important thing is to never take chances when it comes to the work that goes into your need for plumbing services in Westchase, FL. You can easily end up making things worse by hiring a less than professional plumber in Westchase, FL; or, even worse, by trying the DIY approach. We are a locally owned and operated business and care greatly about being able to take care of the plumbing and drain cleaning service needs of each and every one of our customers. The last thing that you want is to make a minor plumbing issue develop into a major problem.
This is also what happens if you end up ignoring the problem altogether. Tiny leaks and drips can quickly develop into something much more serious. So don't put off getting the superior quality work that you deserve for your plumbing, all you have to do is give us a call today. We look forward to meeting with you and finding out more about what you need done by providing you with a free estimate – with no hidden fees like trip charges.
Westchase Irrigation Services
Want to keep your lawn looking its best? Then you need to be able to rely on us for your Westchase irrigation services, as well. Professionally installed systems for lawn irrigation in Westchase, FL is the ideal method to use in order to keep your lawn watered without trying to do it by hand and missing spots. Dependable Plumbing & Drain Cleaning can take care of this for you, as well as any and all of your Westchase plumber related services.