Local Town N Country Plumber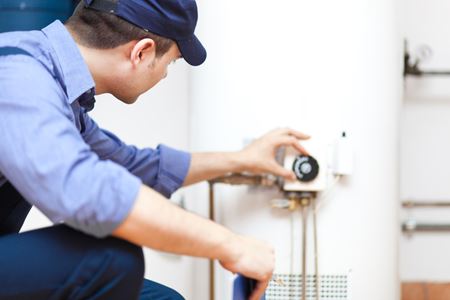 You'll be surprised to find out that there is a clear local leading service provider, when it comes to your Town N Country plumber service needs. That obvious choice is Dependable Plumbing & Drain Cleaning and we know just how important it is to have quality work for your residential or commercial space. Our name has become synonymous with superior quality plumbing services in Town N Country, FL because when it comes to your home or your business, quality should always matter and be priority number one. And for our Town N Country plumbing company, your needs are our number one priority.
No matter what size project you have that needs to be taken care of, we can take care of it for you. Our Town N Country plumbers have the experience and expertise needed to provide the best for every job that we take on. There are so many decisions that you will have to make and things that will come up that will force you to think about your plumbing, so make sure that you have an expert to work with to give you the advice you need to make the best choices possible. While other so-called pros focus more on lining their pockets, we are busy trying to save you money while providing you with the best in plumbing service there is in the Town N Country, FL area.
Plumber in Town N Country
It is easy to overlook the importance of your plumbing or take it for granted. That is, until you have to deal with not having functional plumbing in Town N Country, FL. Take hot water for instance; this is not something that you want to have to do without for any amount of time. Your hot water is what makes it possible for you to clean and sanitize your clothing, dishes, hair and even yourself. Not to mention, it is an essential part of getting the level of luxury and comfort that you want when you are taking a shower or bath.
Plus, it is important to realize that you can never really prepare or learn for doing plumbing work just by watching a video online. We are backed by a third generation Master Plumber which means we have the training and professional expertise needed to get the job done. More importantly, it should also demonstrate our true dedication to this industry. When you need a plumber in Town N Country, FL, please don't hesitate to give us a call. Our plumbing services are affordable, which you'll see when you request your free estimate. From water heater services to installation, replacement, sewer and plumbing repairs in Town N Country, FL, Dependable Plumbing & Drain Cleaning is here for you.
Town N Country Repipe Services
One of the essential tasks we take care of in Town N Country, FL is repiping. You may acquire a home or business that is older and in need of updating and upgrading and we can help by taking care of that for you. The bottom line is that when you need a skilled Town N Country plumber, Dependable Plumbing & Drain Cleaning will be there for you. Call our plumbers today to learn more about the plumbing services we provide, including plumbing repairs and drain cleaning in Town N Country, FL.