Local Citrus Park Plumber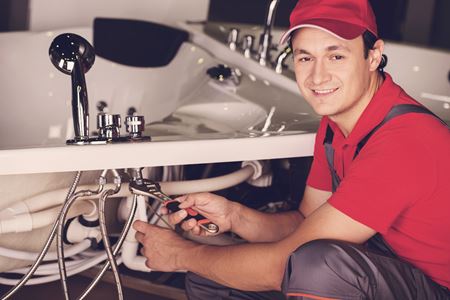 There are going to be more than a few times that you are going to need the expertise of a Citrus Park plumber. When the time comes up, and it is usually unexpectedly, you need to know the name of a local plumbing company in Citrus Park, FL you can trust to get professional results. This is why so many local residential and commercial clients call on Dependable Plumbing & Drain Cleaning. We continually earn a high rate of repeat and referral business because we know what it takes to provide our clients with expert care.
Too many homeowners think that all plumbing work is the same and just find the so-called Citrus Park plumbing services provider that offers the highest discounted price. The problem is that you get what you pay for and paying bottom dollar for such an important service is likely to leave you with inferior workmanship and shoddy results. Plus, you will still have to call in real pros, like Dependable Plumbing & Drain Cleaning, to get the job done. Don't take chances when it comes to the level of quality work that goes into caring for the plumber work for your home or business.
Plumber in Citrus Park
People often ask us, before getting started with us, what exactly makes us different from the other Citrus Park plumbers out there. For one, we happen to be run by a third generation Master Plumber – this is not a field of expertise we take lightly around here. We are also a locally owned and operated Citrus Park plumbing company, which means that we are taking care of our friends, neighbors and fellow community members; it is in our best interest to make sure that the work that you get is the best.
So, what can we help you with today? Whether you need a new installation, a professional inspection, minor plumbing repairs or major drain cleaning in Citrus Park, FL - we have got you covered. All you have to do is give us a call, anytime day or night, and our Citrus Park plumbers will be there for you. Call today to arrange for your free estimate, without any hidden fees like trip charges.
Citrus Park Leak Detection
One of the more common calls we get is for leak detection in Citrus Park, FL. This is essential for making sure that you do not have a problem that lingers and goes undetected, causing even bigger problems and costing you a small fortune in repairs and water loss. Dependable Plumbing & Drain Cleaning is the only name that you need to know for this, and all of your Citrus Park plumbing services requests. Give us a call today so that we can start taking care of whatever service need you have.